14 Unique Boutique Hotel Properties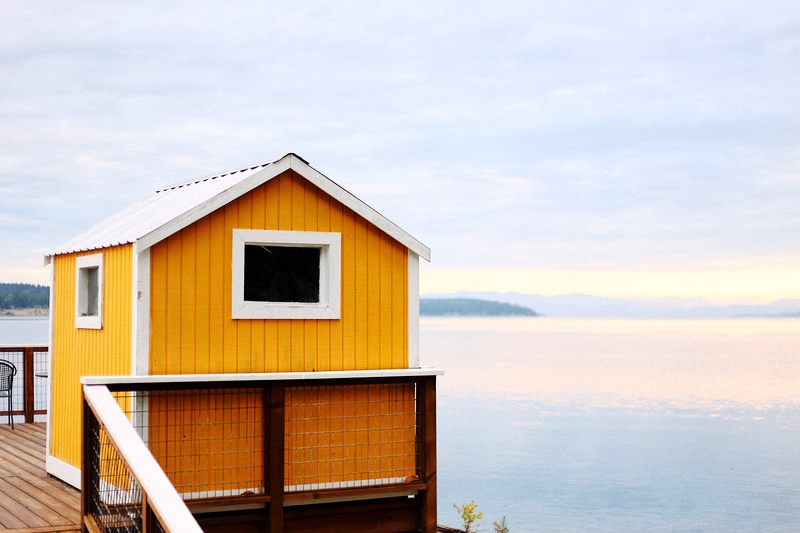 It's all in the name: Boutique. The vocabulary defines "boutique" as any small, exclusive business offering customized service. In the hotel industry, the (BLLA) Boutique Lifestyle Leaders Assn. , provides a new definition for boutique hotels and boutique businesses. BLLA released a first draft of its boutique hotel categories and definitions to add clarity to this segment.
BLLA attempts to provide clarity to the boutique hotel industry, recognizing the ever-evolving nature of the business, by publishing its categorization of the different kinds of boutique hotels in the world. With a comprehensive list, initially 14 types of boutique hotels, BLLA establishes the boutique hotel as a field of its own, no longer simply a subtype of a broader hotel enterprise.
The definition of the boutique hotel has expanded to include types not previously considered. Recently, BLLA coined the term "modern renaissance" in hospitality, for the period of renewal and expansion in the boutique hotel field. This "modern renaissance" brings awareness to the multiple types of boutique hotels and associated boutique businesses—such as fitness studios, retail stores, art galleries, craft coffee shops, and more—all of which are associated with this emerging industry segment.
Among the different diverse boutique hotels are the expected traditional and luxury properties. New are hotels like the "Boutique on a Budget, " with its emphasis on social space and limited amenities, and the "Adventure Boutique, " with a focus on interactive adventure travel.
The first draft of BLLA's Boutique Hotel Category List features specifications for design type, cost point, food and beverage programs, and another amenities offered. The list fulfills BLLA's goal of providing a manual for the hospitality industry's use as well as some insight for travelers, enabling them to identify boutique options accessible for their patronage.
Luxury Boutique
Luxury boutique hotels can be noted by their upscale design, high-quality amenities, luxury, food and beverage programs—often with Michelin stars—and spacious rooms.
Classic Boutique
Often the classic boutique hotel is decorated with comforting furnishings that emulate the residential neighborhoods within which they are located. Food and beverage services at the classic boutique hotel are generally exceptional as well as locally sourced.
Boutique on a Budget
These are particularly appealing to those active on social media, as the "Budgeted Boutique Hotel" is generally characterized, they include intricately composed design, particularly within public spaces, providing the full experience of boutique aesthetics.
Boutique Resort
This resort, by common structure, is designed for experience, which is why the defining factor of a boutique resort is its independent ownership; the boutique resort is never owned by a larger conglomerate.
Hipster Boutique
The Hipster Boutique is designed for the traveler driven by immersive experience with the comfort of amenities; those who attend concert festivals and return to hotels, or travel seeking unique stimulation. The hipster boutique boasts interactive public spaces and partners with local events, providing relatively ordinary room accommodations that encourage guests to explore the cities.
The Concept Boutique
There are many subsets of the "concept boutique, " the most common include the "art, " "wellness, " and "glamping" experiences, however what each holds in common is that these locations are designed to provide as stimulating an experience in a hotel as within its surroundings.
Micro Boutique
The micro-boutique hotel is designed to discourage the guest from spending an excessive amount of time in the room, rather pushing them to enjoy their surroundings. The micro-boutique hotel is characterized by small rooms with minimal storage, social and lively public spaces, and locations in the heart of their respective surrounding cities.
Historic Boutique
Historic boutique hotels gain an element of authenticity by developers applying specific features into a building that is considered historic by the very nature of their beginnings, whether they were hotels to start with or a building that has been adapted, converted and/or renovated to be a boutique hotel. Many times, a hotel may get extra financial assistance or tax credits, as an example, to assist in the development of these properties.
Boutique B&B
B&B's have typically been known for big house conversions and small inns that offered a comfortable stay including a breakfast of some sort. Boutique B&B's have stepped up their game by thoughtful design upgrades, luxury food choices, phenomenal amenities and very customized, private services for local experiences.
Residential Boutique
The serviced apartment, unlike its counterpart the sublet, is designed to accommodate long-term stays with the benefit of luxury amenities and services. While boutique serviced apartments are designed most often for the traveling businessperson required to take long-term stays, it is generally open to the public wishing to travel with the comforts of the home and small luxuries of the hotel.
Branded Boutique
As consumers move to boutique travel, chain hotels such as Marriott and Hilton have taken to developing their own boutique collections that retain the definitive qualities of boutique, making them more conducive to personal and leisure travel. While these locations boast boutique features, they are maintained by a major brand but independently owned.
Boutique at Sea
Boutique cruise lines have a smaller number of rooms per ship (i. e. 200-300 vs. 1, 000 and up) and pay attention to the overall experience like boutique hotels. From luxury extras like amenities, upgraded food and beverage, well-trained staff and staff-to-customer ratio higher, a good selection of upscale on-board activities as well as carefully curated tour selections at each destination.
Adventure Boutique
A boutique hotel or resort that located in a unique destination with breathtaking landscapes and that offers a myriad of outdoor activities including guided tours while being pampered by experienced hotel staff and guides.
Convention Boutique
Hotels that are either located around convention centers and offer truly unique, custom services to customers attending events as well as upscale services for travel bookers/meeting planners, or boutique hotels that are connected to a convention center or large meeting space, but clearly an independent boutique hotel.
Was this article helpful?
24
Posted by:
👨 Dollie M. Barlow